LAN Network Controller (LANS 100)
In 1982 IMS came out with an interesting LAN card that allowed network communication with other S-100 computers or via another board they supplied with IMB PC's. It was called the LANS 100 card. The board unfortunately utilized a Token passing network protocol rather than the Ethernet protocol. The board was meant to work with their new SBC 4800 S-100 card but presumably could be used in other S-100 systems since it was IEEE-696 compatible.
If anybody has a picture of this interesting board please let me know.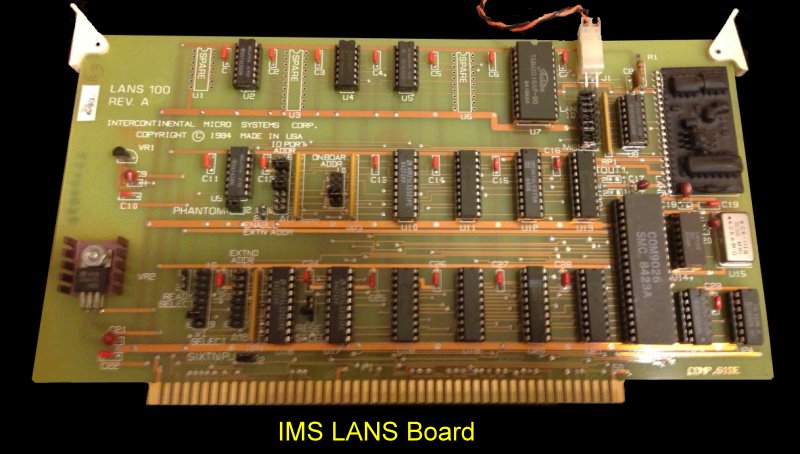 The IO ports were configurable anywhere in the range 0-FFH. Coax cable transmission was up to 2.5 Mbps. There was an onboard RAM buffer of 2K. Synchronization via XRDY or PRDY S-100 lines gave a data rate of 190K/sec or with DMA a rate of 571k/sec could be obtained.

The manual for this board can be obtained here.
The manual for the corresponding IBM-PC board can be obtained here
.
This page was last modified on 12/08/2013