Seals Electronics -- History
Seals Electronics were one of the first companies to make a name for themselves with their S-100 Memory boards. The company was setup by Bruce Seals who also ran "The Byte Shop" in Knoxville, TN. They dropped out of the S-100 board business very early on, making only ROM and RAM boards. Interestingly they also made an 8K RAM board for the STTPC 6800 system shown here.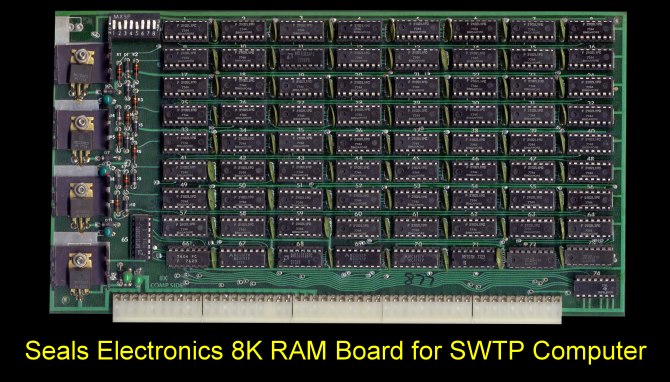 Their boards however were well made and had a very simple and elegant layout. I'm not sure what happened the company. If anybody knows please let me know.
Seals Electronics S-100 Boards
4K ROM
8K RAM
This page was last modified on 10/25/2013