Computalker - History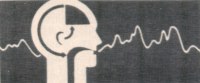 Computalker was founded by Lloyd Rice and Jim Cooper in 1977. Both had been working in the Phonetics laboratory of UCLA in Los Angeles. The previous year or two they both worked on building their own home computers. Ron, one based on an Intel 8008, Jim, one on the MOS 6502. When the IMSAI appeared they both realized a quite functional speech synthesizer board could be built for the system. Jim in particular had strong experience in analogue circuitry and had previously put together music boards and did contract work for a music group call Oberheim Electronics.

They designed what became known as the Computalker CT-1 and advertised it in the November 1976 issue of Byte magazine. They formally founded Computalker the next year and operated out of a small office in Santa Monica, CA.

The first CT-1 unit was shipped in early 1977 and over the next 4 years they sold approximately 1000 of those units. During that time, company employees included Ron Anderson, Electronics Technician, and Maria Tapia, Circuit Assembler. Ron Anderson helped Jim with circuit layout, parts purchasing and general management of the manufacturing. During that period, Ron also designed and built a telephone interface board for the S-100 bus, the Compufone board. Approximately 500 of the Compufone boards were sold during the early 1980's.

In the mid 1980's, Jim bowed out of company affairs and started his own company, manufacturing music circuitry. His original company was HiTech Electronics, which later became JLCooper Electronics, now widely known in the music electronics industry.

Computalker evolved into a corporation primarily concerned with various consulting projects. In 1988, the corporation, Computalker Consultants, was officially disbanded.

More information about the company can be obtained here.
This page was last modified on 07/26/2017