H Todd,
I vote 0.098".... here's why...
0.126 resulted in a board that measures 0.138
0.063 boards resulted in 0.063 to 0.064
Not sure why .012 was added to the first board, while the thinner boards only add perhaps 0.001"
IIRC, the primary complaint was the soldering of the RNets. I have taken some pictures and measured the rnet lead length at 0.130, which is 0.008 short of coming through the board. I haven't tried soldering any RNets to this board, I'm just wondering why the solder didn't wick into the hole? Solder seems to like doing this everywhere else.
On one other hand, it's nice to have the pins coming out for soldering. On the other hand, it's nice to have a rigid board. On the other hand, the S-100 connectors are quite sturdy on their own. That's it, I'm out of hands!
I vote 0.098", even if you add 0.012, it's still just 0.110 which allows some of the RNet Pins to come through.
It's still quite sturdy and the S-100 connectors will take care of the rest.
-Josh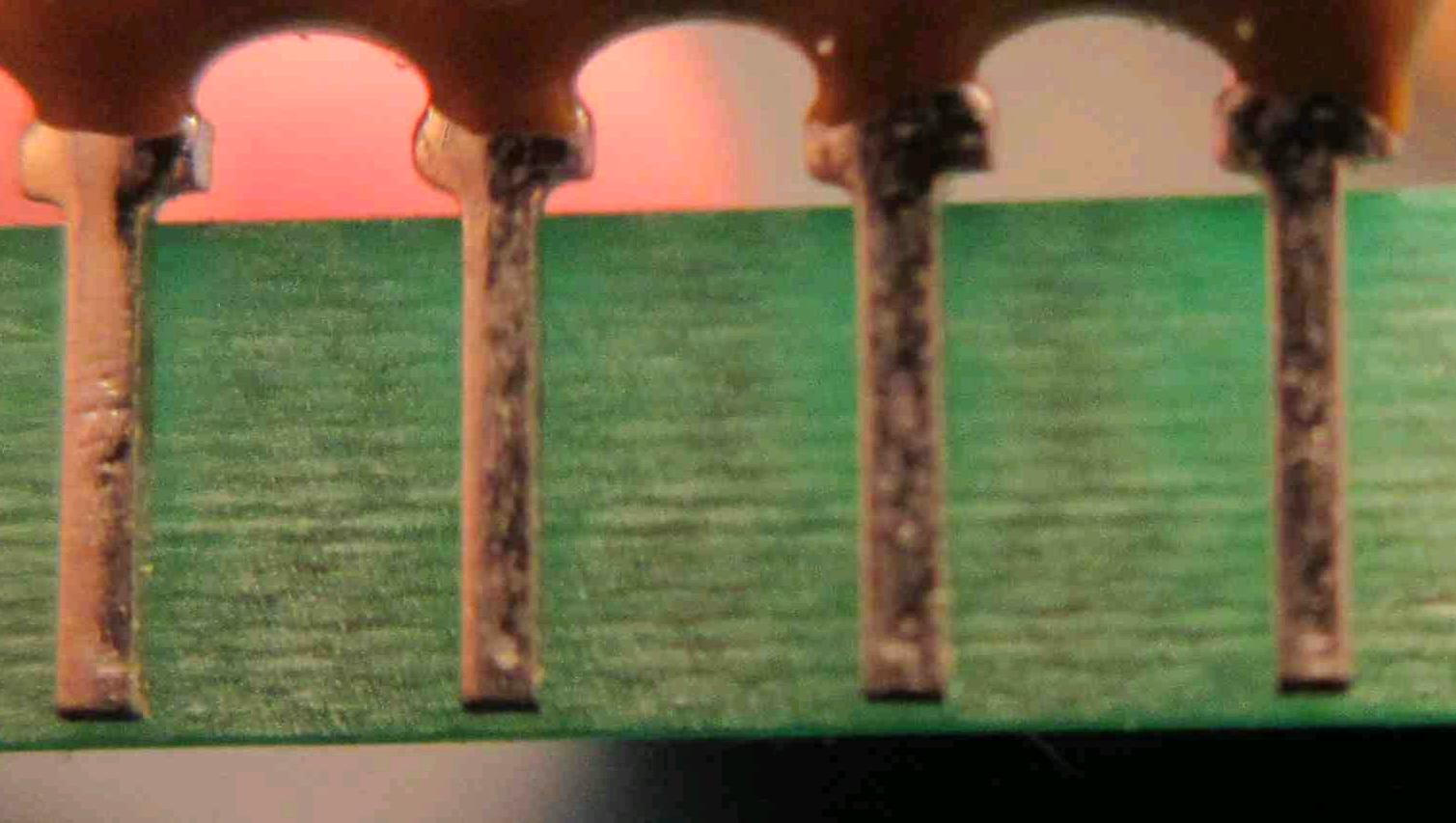 ---
Date: Mon, 4 May 2015 08:07:41 -0400
Subject: Re: [N8VEM-S100:6931] Re: Reorder of S-100 8-slot Backplane PCB
From: tacom...@gmail.com
To: n8vem...@googlegroups.com
Hi All,
Josh, that's great! I'll wait a few days to get back any more comments people might have and then place the order. 10 boards? That should help prices then!
As for thickness, I'm open to suggestions. The last boards were ordered with a 0.126 inch finished board thickness (whatever the actual delivered thickness.) Default board thickness is 0.063 inch. Thicker boards can be: 0.079, 0.098, and 0.126. Everyone please give opinions on what thickness is best.
John (and everyone else who requested boards) I will order enough for everyone who has made requests and more to keep on hand.
Thanks!
Todd
--
You received this message because you are subscribed to the Google Groups "N8VEM-S100" group.
To unsubscribe from this group and stop receiving emails from it, send an email to
n8vem-s100+...@googlegroups.com
.
For more options, visit
https://groups.google.com/d/optout
.