---
[Date Prev][Date Next][Thread Prev][Thread Next][Date Index][Thread Index]
Re: [N8VEM-S100:5890] Re: S-100 8-slot Backplane Version 2 Questions
---
---
I built one as well but is yet to be tested.


While I was sourcing the FPMini parts some of the resistor nets I got were from a reel and had
extra long leads.
I did use the reset switch however I'll be using one on the FP so not an issue for me.
I used TO-220 heat sinks and they fit ok. You have to use the 1/2 inch wide version.
The 3/4 wide do hang off a bit but not really an issue.
Like the others I used a hot iron and filled the holes. Seem to remember most just barely

above the board or a hair under.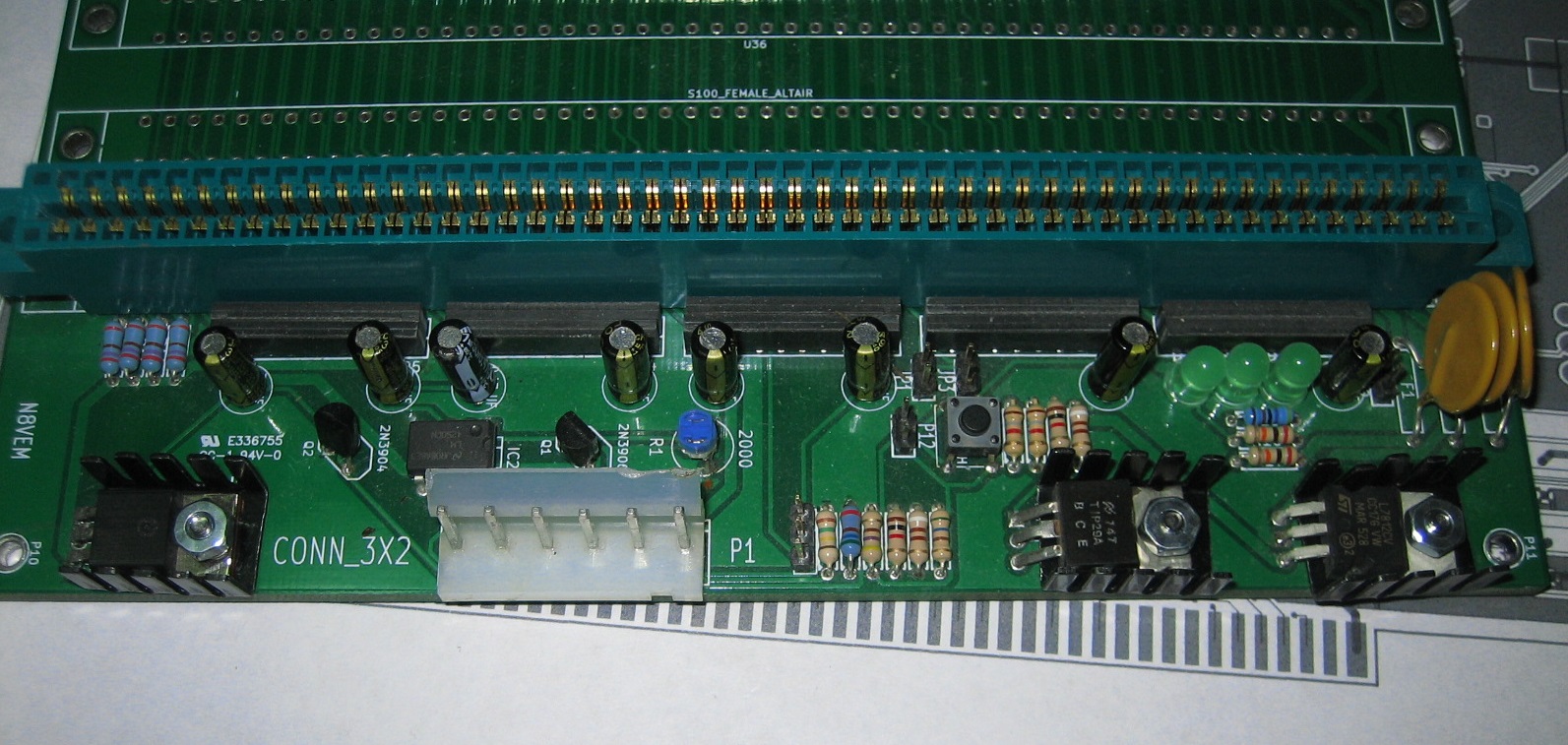 ​
---