---
[Date Prev][Date Next][Thread Prev][Thread Next][Date Index][Thread Index]
Re: [N8VEM-S100:4208] Re: S-100 Bus Extender and S-100 Bus Terminator Boards Have Arrived
---
---
Rich,

I don't know if version 2 of the backplane suffers from the same error.


I'm not even sure what version of the board I have. However I'm pretty
sure mine is wrong. A peek with a magnifine glass shows the square
pad on Q1 is opposite of Q2. Looks like I have to swap the orientation
of Q1. I have not tested the backplane yet.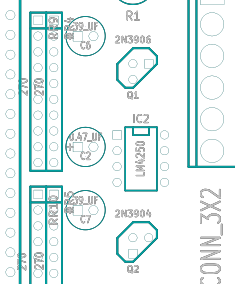 ---